Festival Social
TUDANZAS
2022

identidade | identity
print


---
︎ Fotografia por / photo by Associació Cultural TUDANZAS




Design de identidade para o festival Social Tudanzas 2022.
O festival é uma criação da Associació Cultural TUDANZAS decorre anualmente em Barcelona, Espanha - nos bairros históricos de Sant Pere, Santa Caterina e la Ribera.
O festival é um momento de celebração e de partilha com a comunidade. É um espaço de projeção artística para criadores que utilizam as artes como veículo de comunicação e transformação pessoal e social. É um festival plural onde se unem todas as expressões artísticas entre apresentações, concertos, performances, roteiros, instalações, obras, conversas, práticas, workshops, projectos inter-disciplinares, entre outros.

Apresentação de workshop 'Mandala Colectiva' na praça do bairro Born.

EN
Identity design for the Social Festival Tudanzas 2022.
The festival is a creation by Associació Cultural TUDANZAS takes place annually in Barcelona, Spain - in the historic districts of Sant Pere, Santa Caterina and la Ribera.
The festival is a time of celebration and sharing with the community. It is a space for artistic projection for creators who use the arts as a vehicle for communication and personal and social transformation. It is a plural festival where all artistic expressions come together between presentations, concerts, performances, tours, installations, conversations, practices, workshops, interdisciplinary projects, among others.

Presentation of the 'Mandala Colectiva' workshop in the square of the Born district.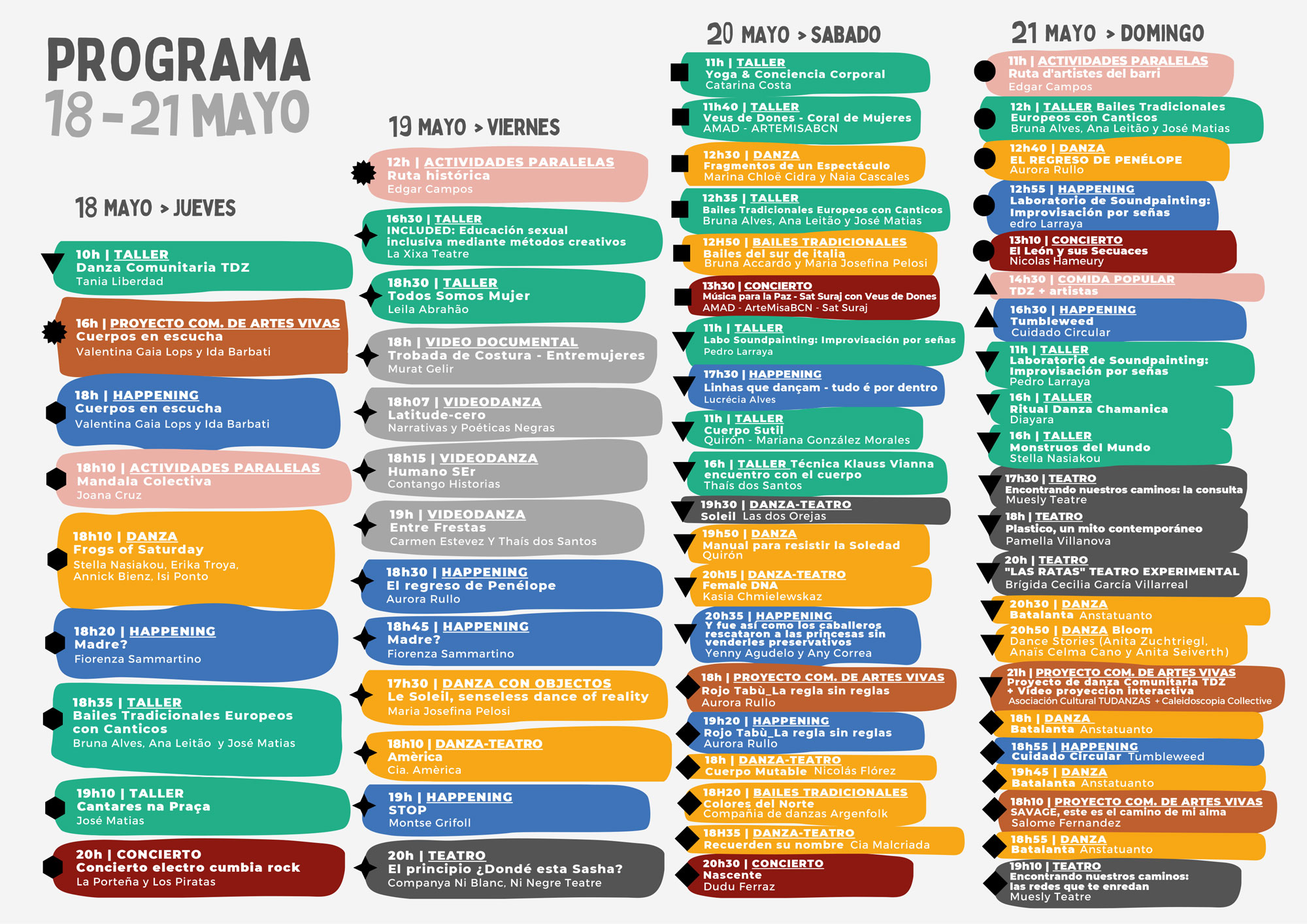 ︎︎︎Workshop 'Mandala Colectiva' - Born
'Mandala Colectiva' workshop - Born district.